klima:aktiv partner since 2013

The climate protection initiative of the Federal Ministry for Sustainability and Tourism (BMNT) is klimaaktiv. With the development and provision of quality standards, the education and training of professionals, advice, information and a large partner network, klimaaktiv complements climate protection promotion and regulations. Learn more about the goals, activities and actors!
Nomination Trigos Austria 2015 - Category "Best Partnership"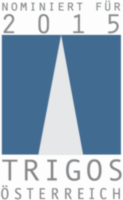 Within the framework of the partnership project, Sekem Energy provides the know-how for the implementation of sustainable solar thermal projects in Egypt. Through the network of installation companies, NGOs, universities and consultants in Austria and Egypt, solar thermal is promoted in Egypt and anchored in the local economy and educational landscape. Since 2011, Sekem has been supported in the implementation of this strategy by the Austrian Development Agency. In another project, solar thermal systems for hotel facilities are being offered to the Egyptian tourism industry. The jury was impressed by the cooperation with Heliopolis University; thus, a state-recognised training programme for solar technicians was created. As a result of the previous cooperation, a 40-square-metre solar plant was set up near Cairo, which supplies preheated hot water for an industrial process in the food industry and saves up to 9000 litres of diesel fuel per year.
Nomination Trigos Austria 2013 - Category "Best Partnership"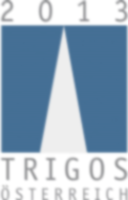 An effective partner network around the Styrian Sekem Energy GmbH has set itself the goal of promoting solar thermal energy in Egypt. The market for solar thermal energy in Egypt is to be built up sustainably through know-how transfer and the involvement of local companies. The partnership, consisting of installation companies, consultants, a university institution and an NGO, not only makes an important contribution towards strengthening Egyptian companies and local value creation, but also towards protecting the environment and natural resources. The Heliopolis University in Cairo and the NGO Sekem Holding, which is responsible for training the necessary specialists, plays a central role here. Sekem Energy from Austria provides the know-how for this operation. The open dialogue and regular communication between all partners is also remarkable. In addition, the jury honoured the conscious integration of Egyptian women into the economy.